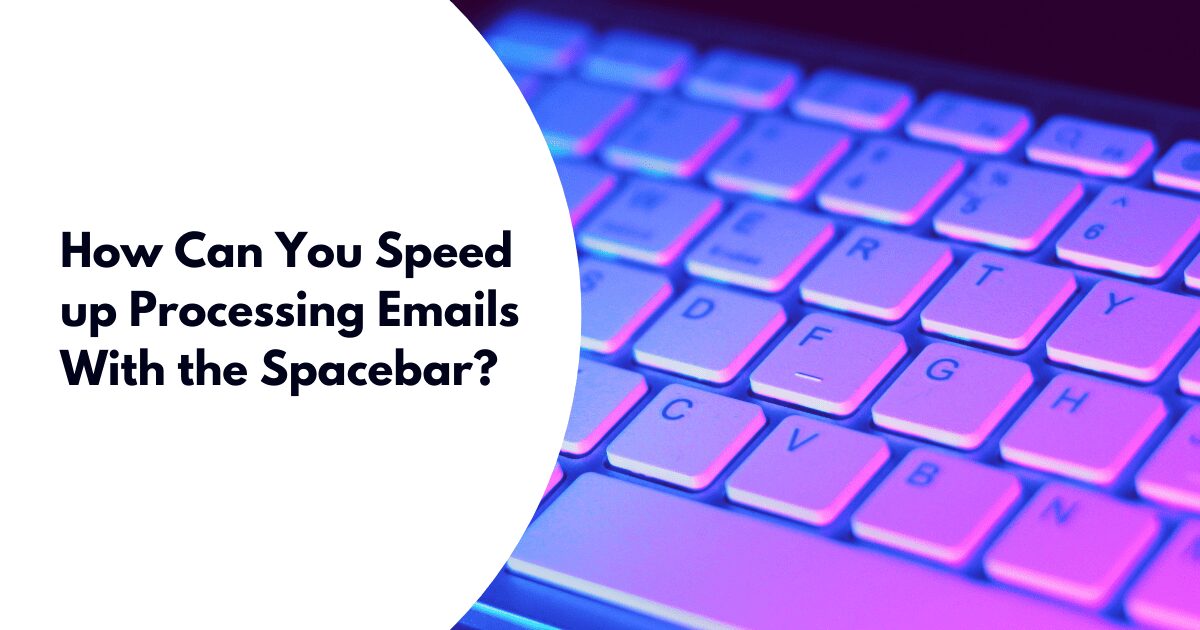 The average office worker receives 121 emails a day. Getting through your emails can be a daunting task but you can make it simpler with the Spacebar.
Scan emails quickly and delete those you don't need with the Reading Pane and Spacebar in Outlook.
Process emails quickly and easily by following the below steps:
In Outlook make sure you have the Reading Pane open by selecting "View" and then "Reading Pane"
You can either select the Reading Pane to sit on the right-hand side or bottom but we would recommend the right
Next, select the top email in your inbox
The magic starts now as you press the Spacebar, the Reading Pane will scroll down to reveal the lower section of your email and email chain
Once you have reached the bottom of the email, the Spacebar will then take you to the next email in your inbox
Whilst you are going through your emails quickly with the Spacebar, you can press the "Delete" key to remove those that don't need to be actioned
You can then carry on going through your emails by pressing the Spacebar
Rather than the usual method of scrolling with your mouse, using the Spacebar makes it much quicker to sort through your pile of emails.