Peterborough
Looking for IT Support in the East Midlands – You've Come to the Right Place

We support organisations of between 5 and 250 users and have a dedicated focus and expertise with SME organisations.
Complete I.T. provide IT support to SME businesses in and around Peterborough from our offices in Lynchwood Business Park.
Our clients range from those who have no in-house IT team and who need us to manage their entire IT infrastructure, right through to those who have in-house IT and require additional Helpdesk or consultancy resource.
We have over 25 years experience in working with businesses just like yours, providing a local, friendly and proactive approach to managing your IT.
We're Microsoft Gold Partners, and experts in technologies such as Microsoft 365, Azure and other cloud based solutions. We also work with a range of other partners to offer independent advice, ensuring that our recommendations and solutions are right for your business.
To find out more about what makes us different, and how we can help you meet your business goals, please give us a call or complete the contact form below, and someone will get back to you immediately.
Peterborough Office 01733 731 150
Helpdesk 01733 306633
Email info@complete-it.co.uk
4 Commerce Rd, Lynch Wood, Peterborough PE2 6LR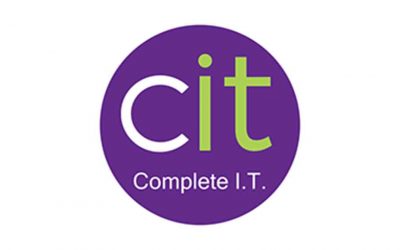 At the beginning of this year we started looking at our brand and website to ensure it was as user friendly and as reflective of CIT as possible. Following 4 client focus groups and feedback from the team it was decided that it was time to bring our brand and website...