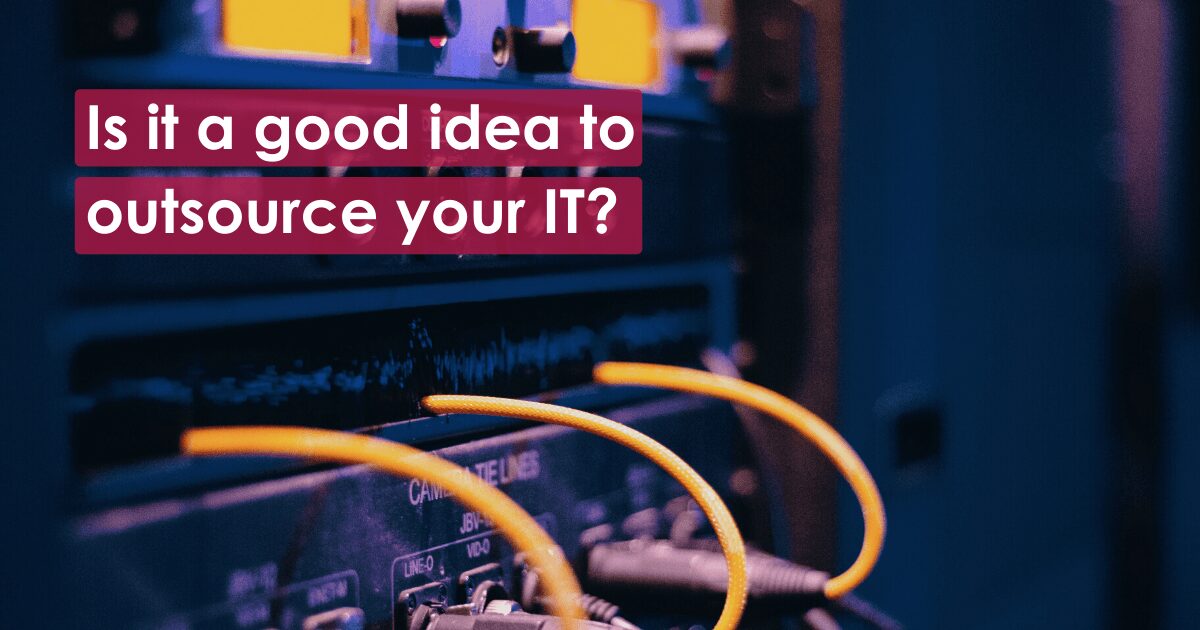 In recent years, outsourcing IT functions has been on the increase because of the expertise and ease that comes along with it. Technology is ever changing and it can be hard to keep up, which is another reason why many businesses are in favour of outsourcing their IT to a provider.
Having an outsourced provider will open you up to a range of technical experts who all have different experiences and expertise. Having this wealth of expertise will give you the power to overcome any problem (pretty much), from a cyber security threat to signing in issues. You'll have minimal stress when you hand over your IT to us.
What are the benefits of outsourcing?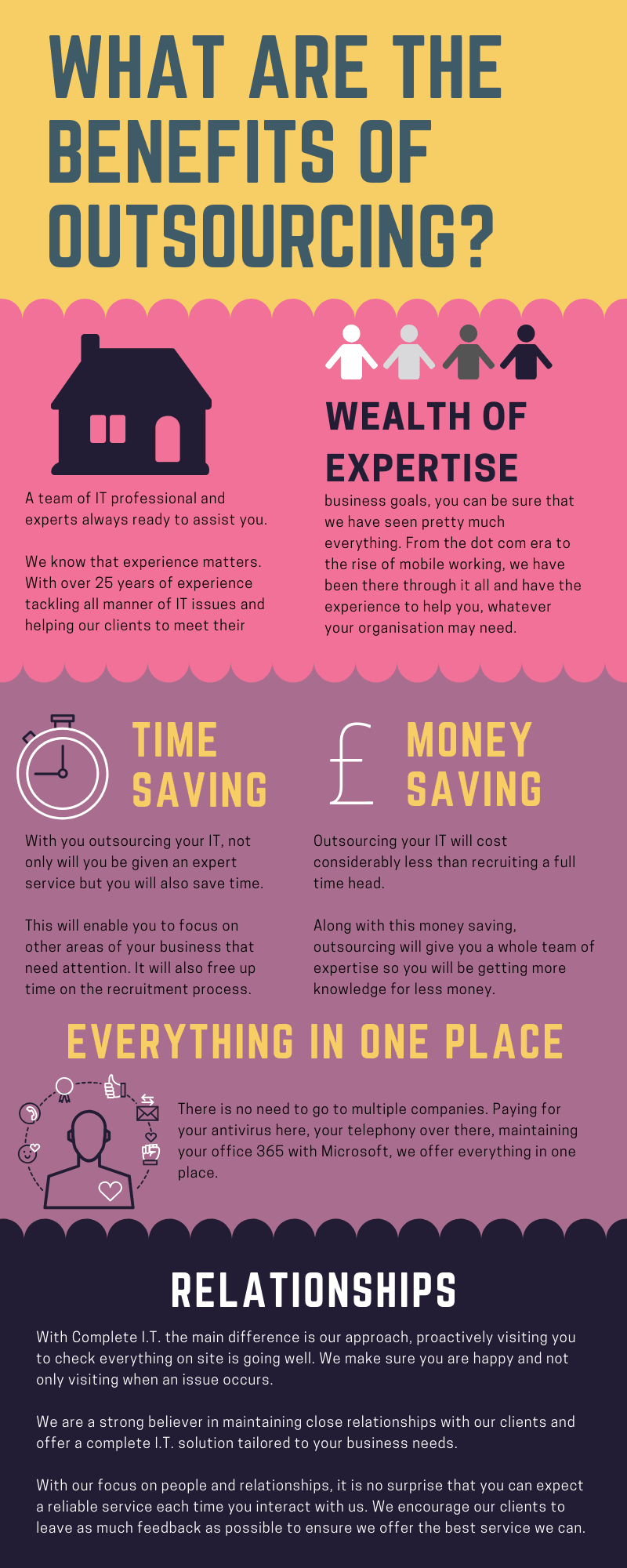 If you are an IT Manager reading this, you may think we are trying to put you out of a job but that isn't the case. As well as offering to be your IT Manager and sort all of your IT from A-Z we also offer IT Support for your existing team. For example, if you're a small or one man band IT department, on certain projects you may need help from an external team to help execute or may even need an extra pair of hands to help with general day to day problems due to an increase in business size. Outsourcing would also be helpful when it comes to covering covering sick and holiday days, again relieving you of stress and panic.
Some people may argue that you should keep your IT in-house so you are able to keep full control of your IT but in reality the benefits of outsourcing prove it to be a great avenue for many SME's. As with anything, there is an element of risk that can come with outsourcing your IT department. We will now look at some of the most common things we see, and how Complete I.T. can help to mitigate those risks!
1: Less control
When outsourcing your IT department, it is inevitable that sensitive information will need to be handled by the third-party support provider. When relying on an in-house team, you have a much better chance of knowing where this sensitive data is stored and how it is being handled.
Here at Complete I.T., we take data privacy and the recent GDPR very seriously, so much so that we have been running a Cyber Crime Essentials series to arm our clients with the knowledge they need to ensure their data is safe and that they comply with the new regulation. This series has been running in tandem with the government backed Cyber Essentials Scheme – a scheme to help organisations protect themselves against common online threats. Organisations can be Cyber Essentials accredited through a self-assessment process, following the steps outlined by the scheme.
We hold a Cyber Essentials PLUS accreditation – this includes all the assessments for the Cyber Essentials certification, with an additional internal scan along with an on-site assessment. This means that you can rest assured we have the correct procedures and systems in place to keep your data safe while taking care of your IT support needs.
2: Complex needs
You may feel like your IT systems are unusually complex, making it difficult for you to begin your outsourcing journey.
This is something we see frequently and have procedures in place to put your worries at ease. The first stage of outsourcing your IT to Complete I.T. is for us to undertake a system review so we can fully grasp what systems are in place and how you use them. We will then sit down with you to present our review, outlining what services we feel your business will benefit from. We don't leave it there though – we will work hard to provide you with an IT roadmap outlining what areas of your systems need work doing to them to support long-term planning.
3: Location
Location plays a huge part in IT support. Organisations looking to outsource their IT department are often wary about where their support provider would be based. Some of the most common worries we hear are things like distance and accessibility – "How easy would it be for Complete I.T. to make on-site visits should the issue require it?".
We should probably mention here that it's not unusual for us to turn down business. It might sound counterproductive, but for us to be able to offer the standard of service and support we strive for, if prospects are more than an hour away from one of our offices we will not agree to support them. Oh yeah, we nearly forgot – we have offices in High Wycombe, Swindon, Bristol, Peterborough and London.
So there you have it. A run-down of the rewards and risks of outsourcing your IT department. The conclusion? Risks can be mitigated; rewards can go amiss. If you have any more doubts or worries regarding outsourcing, please don't hesitate to contact us today.
Are you looking for a new IT Support Provider? What makes us different?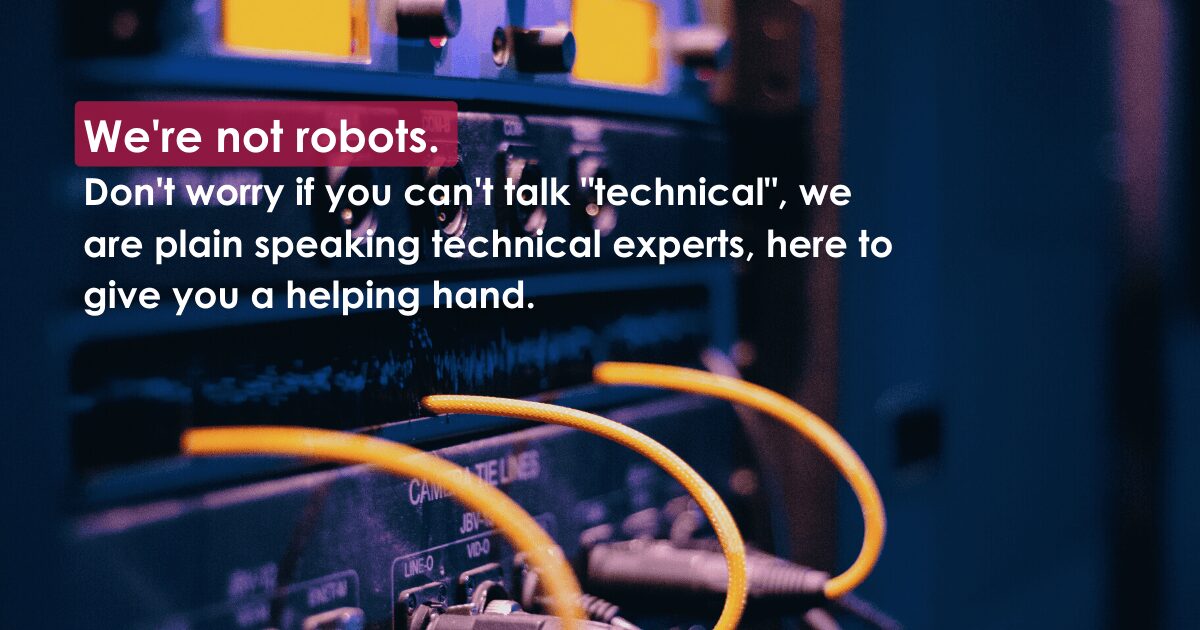 Local – We're based in Bristol, Swindon/Oxford, Peterborough, London and High Wycombe. We understand the importance of locality when it comes to IT which is why we have a range of offices based around to UK to ensure we are only just "down the road" from our clients. If you were based in Inverness, Scotland would you have your IT based in the Bristol office? Probably not. We don't think this is suitable which is why we wouldn't take a client that was too far away. We want to provide a valuable service which means we always stay local.
Friendly, approachable, plain-speaking technical experts (We're not robots, we promise!) – With cyber-attacks and cyber criminals becoming more sophisticated every day it's essential you are top of your game, which we know can be hard. We recommend the best security solutions available, conduct continuous research to ensure we are using the most secure methods and maintain technical upkeep by implementing the required updates and maintenance to keep your business safe. We have an expert team who can help with any query, but we keep the technical lingo to a minimum and ensure we talk in straight forward terms. CIT will exist as part of your own team with a friendly face, not just random people who you talk to on the phone.
Wealth of expertise to save you time and money – We've been around for over 25 years and have a team of experts with a wide range of accreditation. We believe prevention is the key and therefore a multi-layered approach and education is essential. We offer a range of free resources including GDPR, Microsoft and Cyber Security as well as our weekly blog posts which filled with added value, free information.
The Relationship – You need to feel as though your chosen IT Support Provider is a part of your team, that they have similar objectives and are committed to helping you reach your business goals. This is something we are passionate about and ensure regular communication whether that's over the phone or face to face. Annabelle, from Hertfordshire Action Disability who is looked after by our Thames Valley Office in Buckinghamshire has said:
"When problems occur as they always do with computers, CIT have always fixed them quickly, efficiently and without making us feel like the computer idiots we are! This particularly applies to me and I appreciate being made to feel that I am not completely incompetent!

We are on first name terms, we exchange information about families and hobbies and working with them has always been easy, friendly and straight forward."
Why not check out our case studies to find out what our existing clients are saying.